Enable everyone at every level of organization to make confident decisions using up-to-the minute analytics
Trusted By Many Companies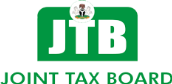 Generate Real-Time Analytics
Be it on-ground factory sensors or online social  media conversations, Power BI can help you get  access to real-time  analytics so you are always connected  with your organizational  movements  to be able to make timely decisions.
Create Efficient Workflow and Make Data-Driven Decisions
With Power BI you can collaborate quickly within your organization when you're on the go. It delivers you data on one easy screen to meet both your self-service and organizational data analytics needs.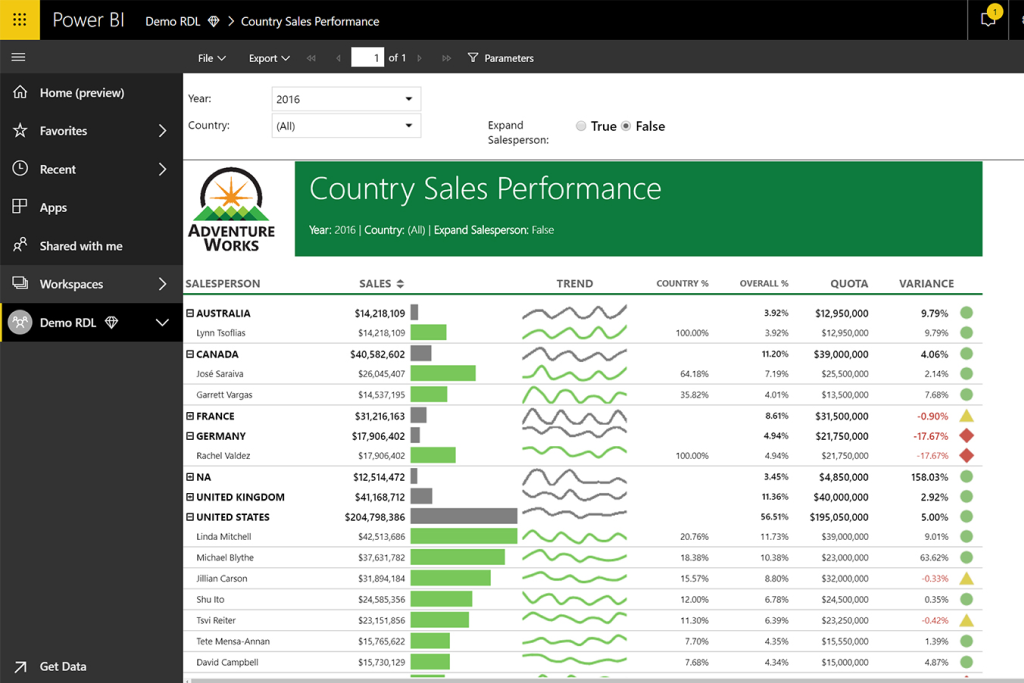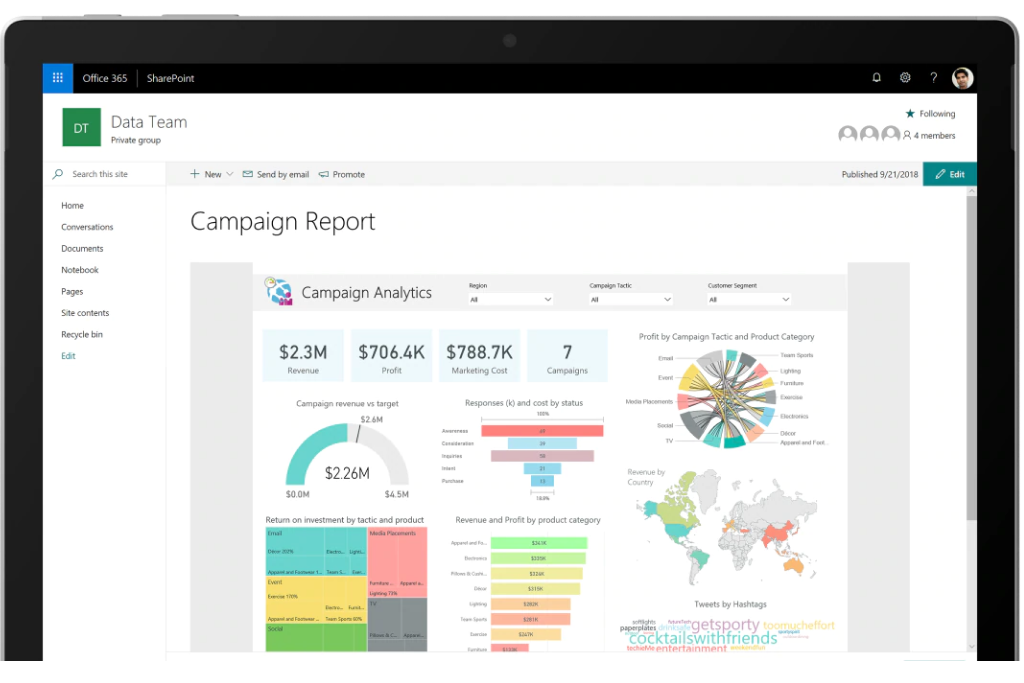 Consume and Share Data Faster
Any Microsoft Power BI report can be seamlessly integrated across Microsoft applications such as Teams and Sharepoint online. This gives you the ability to consume and share information across the organization in just a few clicks.
How can Microsoft Power BI can help your Business?
Microsoft Power BI helps you to read data, create insights, forecast and implement a plan of action on a wide range of business priorities. Power BI visualizes your data through immersive, coherent, and interactive dashboards that give you insights at scale and enable you to take strategic, actionable insights.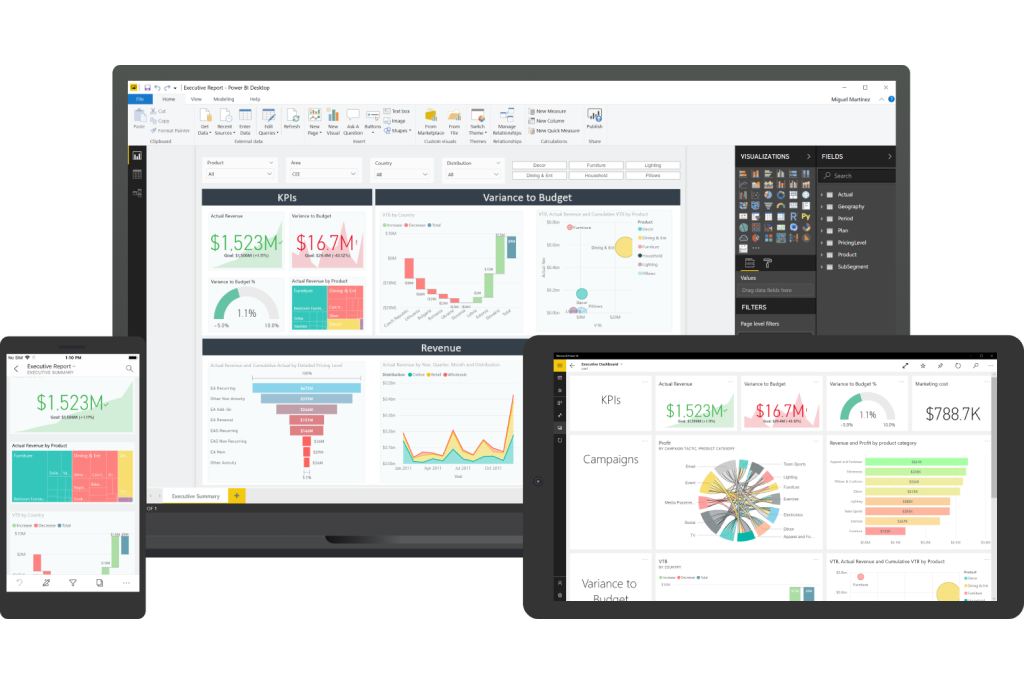 Explore other Microsoft Power BI Capabilities
Rapidly go from data to insight to action. Connect to hundreds of sources, prep data easily, and create actionable reports.
Get The Industry Reports
Create a data-driven culture throughout your organization. Easily share and collaborate on interactive data visualizations using Power BI.
Get The Customer Presentation
Share big insights for even bigger impact.
Watch the Video